Lake Rogóźno is located in the Łęczyńsko-Włodawskie Lakeland in the Ludwin commune. It is on the provincial road No. 820 on the Łęczna – Sosnowica route. The lake is drainless and has the shape of a funnel with steep shores. The maximum depth is 24 meters and the area is 57 hectares. So it is a small lake both in the country and in the surrounding lake district. Most of the lake is forested and inaccessible to tourists.
This lake, next to the Nielisz Lake, is one of the greatest fishing attractions in the Lublin Province. The host of the fishery is the Circle of the Polish Angling Association of the Rogóźno Angling Sports Center, which has a well-organized base at the Angling Sports Center on the north-eastern shore of the lake. Fishing permits, one-day or seasonal, can be easily purchased at the reception desk of the Center. You can also rent fishing boats here. Fishing with floating means is allowed from dawn to dusk. Fishing at night requires a special permit from the fishery owner. Anglers in the fishery are required to keep a register of caught fish. Most anglers choose to fish from a boat, but keep in mind that there is a quiet zone here and you cannot use the engines. The fishery is very well organized and developed. Lake Rogóźno is famous for its magnificent carps, but fishermen can also successfully choose grass carp, bream or crucian carp. The predators are dominated by pike, you can also count on large perches. The real pearl is the whitefish found here, which fish specialists catch from the ice sheet. The largest grass carp caught here was over 22 kilograms. One of the largest carp was 109 cm and 23 kg.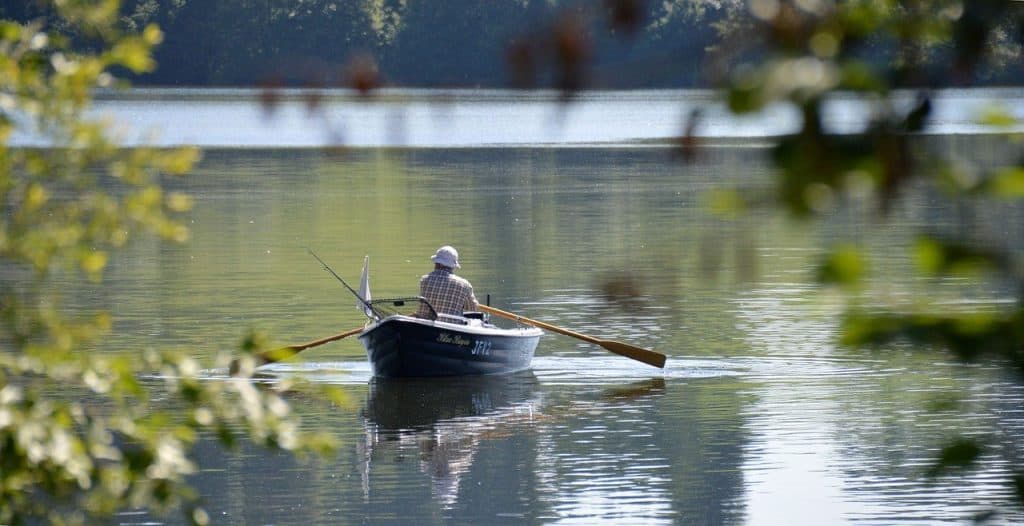 The infrastructure of the lake is quite poor, but sufficient. There are bungalows between road 820 and the lake, but no public access. Tourists go to the Fishing Sports Center on the northern shore. There is a car park, bars and holiday homes. You can also rent a boat from the resort. This is where the fishing competition takes place. The rest of the lake is forested and inaccessible to tourists. With a bike at your disposal, you can go to Lake Piaseczno (about 5 kilometers) or Lake Łukcze (3 kilometers).
Lake Rogóźno is one of the most popular lakes for Lublin anglers. It is well-kept and perfectly stocked, and fishing contests are held here. It is also possible to rest on the beach for those who came for a few days without a fishing rod.