How to get to the Czarne Lake
The Czarne Sosnowickie Lake is located in the Sosnowica commune in the Parczewski county. It is one of the tourist lakes located farthest from Lublin, by the provincial road No. 820, known as the road to Sosnowica. Several dirt roads lead to the lake, including those from Lake Białka. The only asphalt road leads from the provincial road No. 820. Coming from Lublin, turn left just before Sosnowica itself. The provincial road No. 819 from Parczew to Sosnowica also crosses at this point. The main road to the campsite is 2.5 kilometers away.
Description of the lake
The lake is small. The area is 39 hectares and the maximum depth is 15.6 meters. The lake has an oval, almost circular shape. The coastline is not varied. There are no islands or bays. Most of the shores are overgrown with reeds and inaccessible. On the southern shore of the lake there is a nature reserve Torfowisko near Lake Czarne. The object of protection is the layout of a raised bog and a picturesque landscape with lakes and peat bogs in a rare harmonious and aesthetic environment, preserved for scientific and landscape reasons.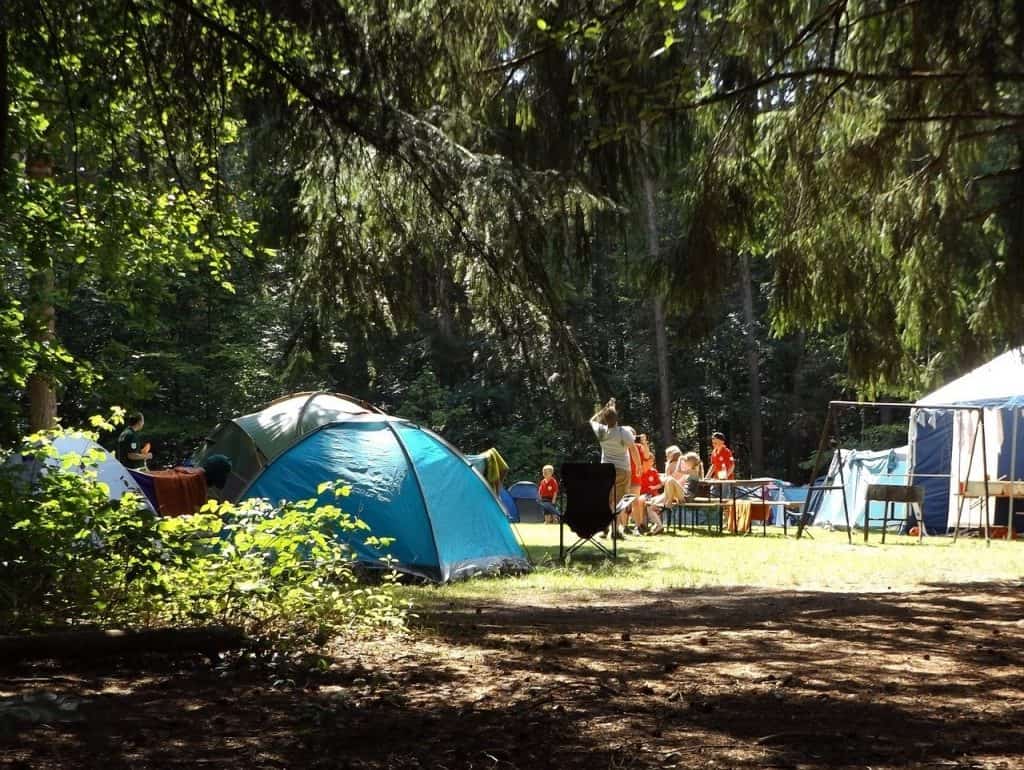 Czarne Sosnowickie Lake – fish
Czarne Lake is situated off the beaten track in a forest belonging to the State Forests. For this reason, there are no buildings here. The only public beach is on the north shore. The beach is small. The grass grows all the way to the water and the bottom in the water is sandy. There is a campsite by the beach, managed by the Polish Angling Association. The campsite covers 1.3 hectares and is fenced with basic amenities. Unfortunately only very basic. People who love nature camp at Lake Czarne because this place has no traces of civilization contamination. It is an area of ​​exceptional natural and landscape values. The campsite on Czarne Lake is a place conducive to contemplation and allows you to hear how the "Living Heart of Nature" beats. Tourists from all over Poland come here.
You can also go fishing and please the eye with caught bream, zander, pike and carp. Apparently there are eels too. The lake is managed by the Polish Angling Association and you do not need a special permit except for a fishing license. Fishing from the shore is possible from one of several jetties. You can fish from the boat, but you need to bring your own as there is nowhere to borrow. The amount of water in fish is assessed in various ways. Some boast a big bite, while others come back with one small picket fence. The small competition is definitely an advantage.
Summary
Czarne Sosnowickie Lake is one of the less frequented lakes in the Łęczyńsko-Włodawskie Lakeland. Even in high season, you can enjoy the peace and quiet in nature. It is a lake for those who do not need civilization at all and who will provide everything themselves.