Lublin Voivodeship is located in the central-eastern part of Poland. It borders with the following provinces: Podlasie, Mazowieckie, Świętokrzyskie and Podkarpackie. The Lublin region is neighboring with Belarus and Ukraine. The western border is the Vistula River, and the eastern border is the Bug River.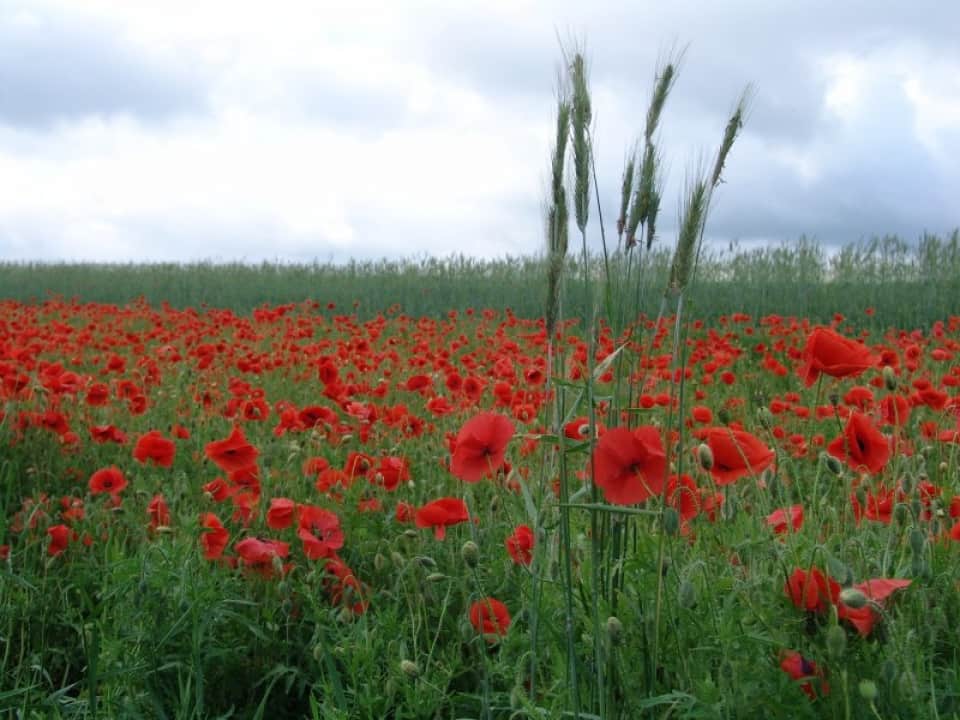 The Lublin region belongs to the three main landscape zones of Poland, which have clear, natural borders here. The central part is occupied by the lands that are part of the southern Polish highlands, i.e.: the Lublin Upland with numerous gorges and river valleys, Roztocze – the highest point of the Lublin region is here – the Wapielnia hill (387 m above sea level), the Volyn Upland with marsh areas, peat bogs and Lakes. In the north of the highlands there is a belt of Central Polish lowlands from the south-east a piece of the Mazowiecka Lowland, South Podlasie Lowland, Polesie Lubelskie and partly Polesie Wołyński. From the southern part of the highlands there is a belt of foothills, with the northern part of the Sandomierz Basin belonging to the Lublin region. The main rivers of the Lublin region are: Wisła, Bug and Wieprz as well as Bystrzyca, Huczwa and Krzno. The Lublin Upland has a rare river network, and the areas around Lublin are threatened by water scarcity. Polesie, especially its southern part with numerous lakes (68 lakes of the Łęczyńsko-Włodawska Plain), among which the largest are: Uściwierz (2.8 km²) and Wytickie (2.7 km²) constitute a large water supply. The deepest lakes are: Piaseczno (in the deepest place – 38.8 m), Białe (about 35 m), Krasne (about 34 m) and Zagłębocze (23 m).
The Lubelskie Voivodeship is one of the least forested areas in Poland, forests account for 21.7% of its total area (the average in Poland is 28.5%). The lowest forest cover rate occurs in the Lublin and West-Upland Uplands due to the fertile soil used for agriculture. The most forested areas of the region include the poviats: Janowski (38.1%), Biłgoraj (37.9%) and Włodawski (37.3%). Coniferous stand prevails (approx. 75%). The largest forest complexes in the Lublin region are: Puszcza Solska, Lasy Janowskie, Parczewskie and Włodawskie.
There are two national parks in the Lubelskie Voivodeship: Poleski and Roztoczański, and 17 landscape parks: Chełmski, Kazimierski, Kozłowiecki, Krasnobrodzki, Krzczonowski, Janowskie Forests, Nadwieprzański, Podlaski Przełom Bugu, Lakeland Łęczyńskie, Poleski, Puszcza Solska, Skierbieszowski Strzelecki, Szczebrzeszyński and Wrzelowiecki. The climate of the Lubelskie Voivodeship is created by the clashing masses of continental and oceanic air. It is characterized by significant fluctuations in annual temperatures, hot summers and cold winters, and moderate rainfall – the annual rainfall is 550–650 mm, the vegetation period is 205–210 days.
The article comes from the portal: http://www.turystyka-pojezierze.pl/