Międzyzdroje is a unique seaside resort, which owes its attractiveness to its location on the Wolin Island. Beautiful cliff slopes, sandy beaches, hiking and biking trails as well as many tourist attractions make the city a perfect starting point for tourists who prefer active leisure.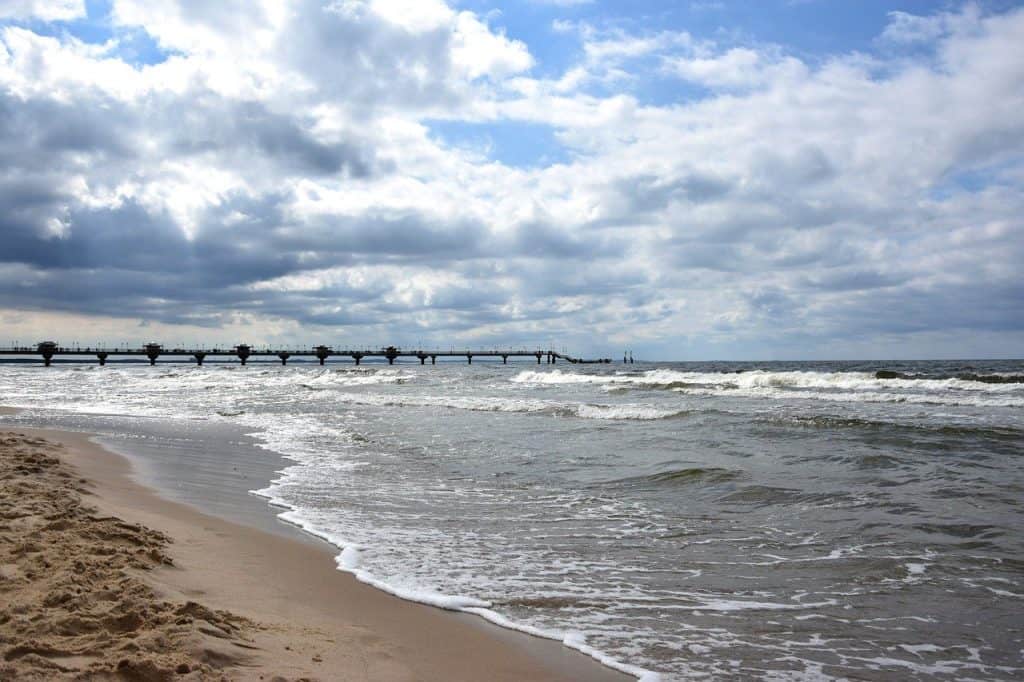 Wolin National Park
The city's walking areas have been varied with numerous nature monuments, some of which have been included in the nature trail "Trail of monumental trees". The forested hills of the Wolin National Park stretch around the city, and from the north there is a wide Baltic beach. The park has a charming, unprecedented color Turquoise Lake, Bison Demonstration Farm with observation terraces for observing animals, and the Natural Museum presenting the rich ecosystem of the park.
Trips in time.
On the neighboring island of Ostrów there is an Open-Air Museum of Slavs and Vikings, showing a reconstructed medieval settlement with replicas of the huts, gates with defensive fortifications and the port quay. An additional attraction is the workshops of disappearing professions organized there, such as pottery and weaving. The glacial panorama of the beautiful landscape of the Pomeranian Bay can be admired from the picturesque Kawcza Góra at the entrance to the Wolin National Park, the picturesque Zielonka Hill and Gosań Hill – the highest hill on the Polish coast.
Attractions in Międzyzdroje
You can cross the borders of all countries bordering the Baltic Sea by walking around the unique Baltic Miniature Park with models of the most interesting monuments, the Baltic Sea and lighthouses. The Promenade of Stars with imprinted brass hands of famous Polish artists, the Cabinet of Wax Figures, where you can see, among others the figure of Cleopatra or the greatest man in the world, the nearly 300-meter pier and the fishing port continuing the tradition of the 13th-century fishing settlement, are places worth visiting during your stay in Międzyzdroje. The Międzyzdroje commune, in connection with the ongoing winter holidays, has prepared a number of attractions. The "Creative Art Workshop" taking place on February 1-12 at the Municipal Public Library, as well as workshops, games, games and competitions at the International Cultural Center are an ideal proposition for younger and older children. Adults, on the other hand, have the opportunity to take part in the 4th edition of the national project "Wolf Trail. Cursed Soldiers' Memorial Run, "which will take place on February 28.