Lake Wytyckie is located on the edge of the Poleski National Park in the village of Wytyczno, next to the national road No. 82. It is the largest lake in the Łęczyńsko-Włodawskie Lake District and the second in the Lublin region (the Nielisz Lagoon is the largest). It has an area of ​​478 hectares, and the maximum depth is 6 meters, average 2 meters.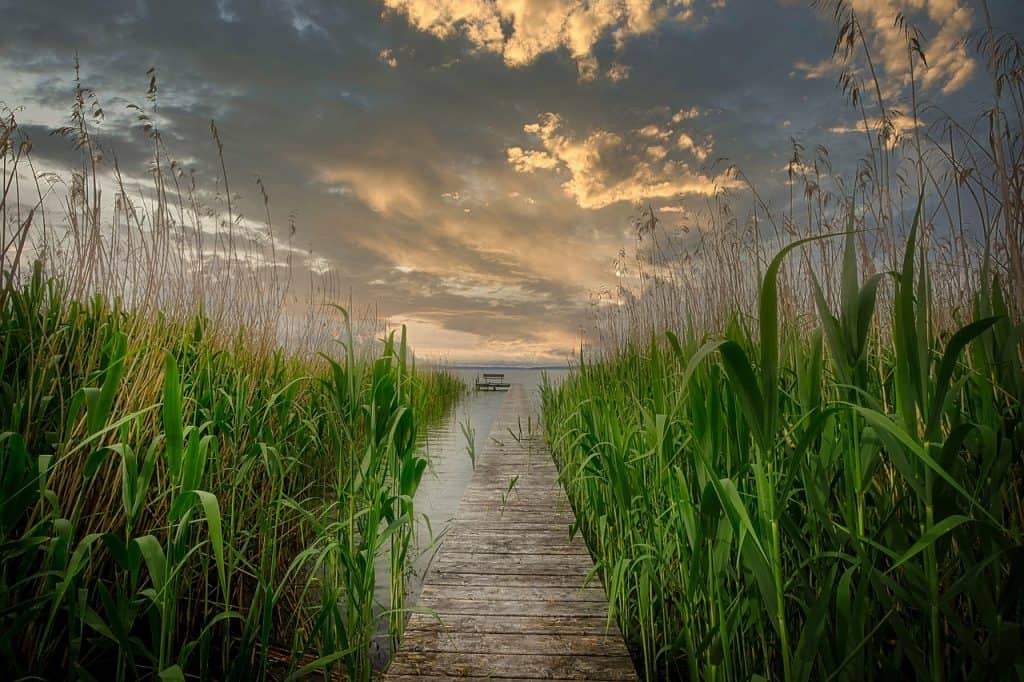 During the construction of the Wieprz-Krzna Canal, the lake was significantly enlarged and embanked. It originally had about 200 hectares. It was not deepened, and the new bottom was not prepared. Meadows and orchards were simply flooded. The result is protruding branches of trees that can be found in many places of the lake.
For many years, tourists bypassed the Wytyckie Lake. Many people looked at them curiously when going to Białe Lake. The embankments surrounding the water can be seen from the road. However, a lot changed in 2014. The Urszulin commune has obtained funding to expand the tourist offer. Thanks to this, a car park, tourist canopies, lookout tower and of course the beach were created. All infrastructure is located on the southern shore. There are also several agritourism farms there. Much better base has nearby Urszulin, where you can find shops, restaurants and a hotel.
Poleski National Park occupies a significant part of the Urszulin Commune. For this reason, most lakes cannot be bathed. Three of them have beaches: Rotcze, Sumin and Wytyckie. Everywhere the beaches are small and the infrastructure is just developing. That is why this last lake seems interesting. Especially since it lies on the main road and you can stop there visiting the national park.
The lake is shallow, the bottom is flat and muddy. This makes the water is not transparent. It is a reservoir stocked with such fish that can cope here well. Amur, asp, crucian carp, carp, bream, tench, perch, roach, catfish and pike swim here. However, shallow and warm waters have become known especially to carp and pike lovers. These two fish attract anglers from the Wytyckie Lake from a very long distance because you can catch very large specimens here.
The lake is looked after by the Polish Angling Association in Chełm. A fishing card is required to fish. 24-hour fishing from designated fishing stands and unbranded areas is permitted. You can use the boat in the daytime. You cannot use engines. Unfortunately, camping by the lake is not allowed.