Lake Walpusz is located just a few kilometers from Szczytno. Nevertheless, it is quiet and peaceful there. The southern end is hidden in forests, and the northern end is surrounded by fields. There isn't even a large village here. The lake is not a popular tourist destination due to its poor accommodation base.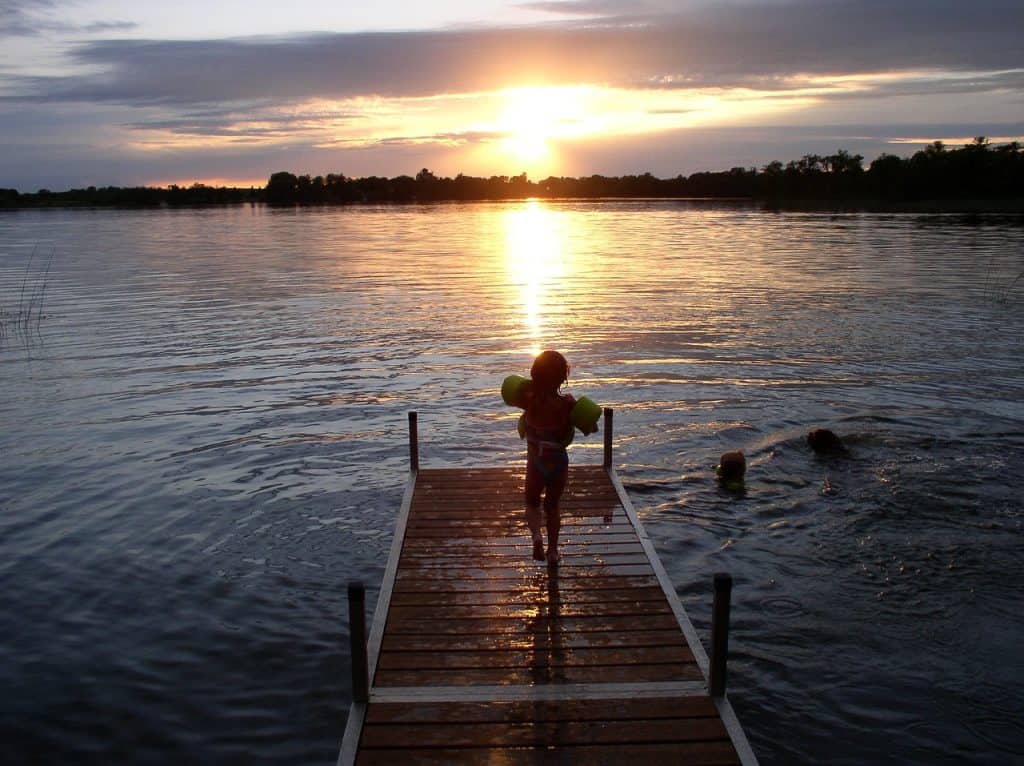 The easiest way to get here is from the national road No. 58, which connects Olsztynek, through Szczytno and Pisz with Szczuczyn. Two villages are situated on the very shore of the lake: Walpusz and Stare Kiejkuty. Access is good, but there is no tourist infrastructure in the villages. There is no public beach. There are two recreational centers hidden in the forests and they are well equipped and prepared for tourists. In addition, you can take advantage of the rental offer of private houses or rooms. For bigger purchases you have to go to Szczytno.
Walpusz Lake is quite large. It has an area of ​​436 hectares. The average depth is 4 meters, and the maximum depth is 10. The lake is a gutter type with a typical course in Masuria – from north to south. The lake is one of the southernmost lakes in the Mrągowo Lake District. The northern part is significantly narrowed and shallow. The Wałpusz River flows out of the southern end of the reservoir, being the left tributary of the Omulew River. A small river draining Lake Starokiejkuckie flows into the northern end of the lake. In the northern part of the lake there are two flat islands covered with vegetation and trees. The northern outskirts are mostly high and steep, covered with meadows and arable fields. The southern outskirts are low and waterlogged. On both sides of the lake, there are vast forests adjacent to its shores, stretching south and east. The bottom of the lake is muddy, in places only sandy.
The famous Military Unit 2669 is located in Stare Kiejkuty. The Training Center of the Foreign Intelligence Agency is located there. Therefore, access to Lake Starokiejkuckie is limited. But there is about a kilometer to the next lake in the area – it is Łęsk Lake.
There are many forest roads around Lake Walpusz. The surrounding areas are a destination not only for those relaxing in the water, but also for forest lovers. There are good conditions for walking, cycling and picking mushrooms.
The lake is leased by the Masovian District of PZW. A fishing license is required for fishing. The fish that can be found here are mainly: bream, tench, pike, perch, zander, eel, carp, crucian carp, silver bream, rudd, bleak and others. There are many makeshift footbridges on the lake for anglers, but mostly accessible from private properties. It is not a lake where you can expect records, but there are fish and local fishermen return here with satisfaction.