Sumin Lake is located in the Łęczyńsko-Włodawskie Lake District in the Urszulin commune. To get there, take the national road No. 82 in Urszulin or Świerszczów-Kolonia and head for the village of Sumin. A beautiful road with a new surface leads from Garbatówka to Urszulin.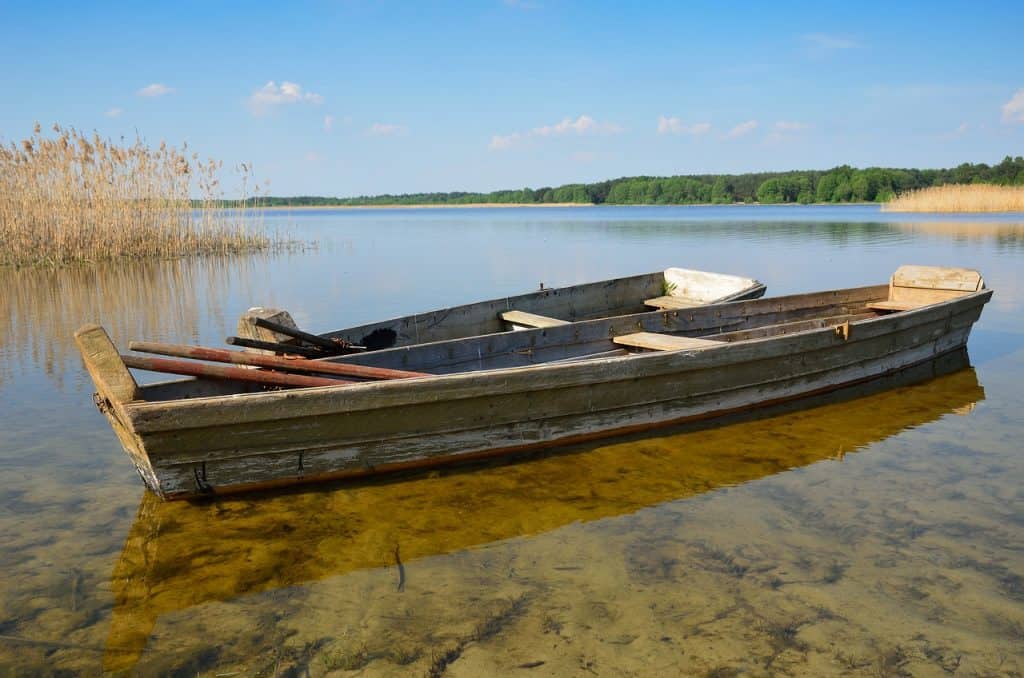 The lake has an area of ​​91.5 hectares. The maximum depth is 6.5 meters and the average depth is 1.5 meters. Which makes this lake relatively large and very shallow. The result is that the water heats up very quickly, but also cools down quickly. It is a karst lake, classified as eutrophic lakes in terms of fertility. It is surrounded by a peat bog, a wet forest and a strip of rushes. The shore is hard to reach. The bottom of the lake is mostly silty and boggy with lots of bottom sediment.
The beach on Lake Sumin in Sumina is the only beach on the entire lake. New piers have been built recently. One for sunbathers, the other for fishermen and sailing enthusiasts. There is also a roof and a barbecue area. In the forest behind the road, there are several dozen private summer houses. Unfortunately, there is no major tourist infrastructure. There are no resorts or bars. Although there are food trucks in the season. In 2020, the commune provided lifeguard care for the entire holiday.
In 2019, the road was rebuilt and a bicycle path was created. There is a barbecue area and a fireplace built next to the beach. The lookout tower overlooks the lake. The bottom of the bathing beach slopes gently towards the center of Lake Sumin and only about 45 meters from the shoreline it reaches a depth of about 1 meter. Unfortunately, there is no convenient parking lot, which would be useful because most sunbathers come only for one day. For this reason, on hot weekends, it is full of people and cars are standing on the road.
The lake is home to such fish as: silver bream, rudd, bream, roach, bleak. There are also many carps, tench, silver crucians. Counting on predators, we can catch pike, catfish, perch and zander, as well as the dwarf catfish, which is said to be huge, but there are also large specimens. At the shallow water lushly overgrown with reeds, near the coastal birch forest, in a place called "birch hill", there is a good spot for carp, golden crucian carp, and zander. Opposite the beach, there are fishing grounds for silver crucian carp, tench, small bream and ring tail. The lake is managed by the Polish Angling Association, Chełm District. A fishing license is required.