Probarskie Lake is located in the heart of the Mrągowo Lake District, about 7 kilometers from Mrągowo. This medium-sized lake is distinguished by very clean water. In addition to biological and chemical parameters, the water transparency is also very good, several meters. The lake was classified to the first class of water purity. Access to the lake is good. It is enough to take the national road number 16 and get to Kosewo near Mrągowo.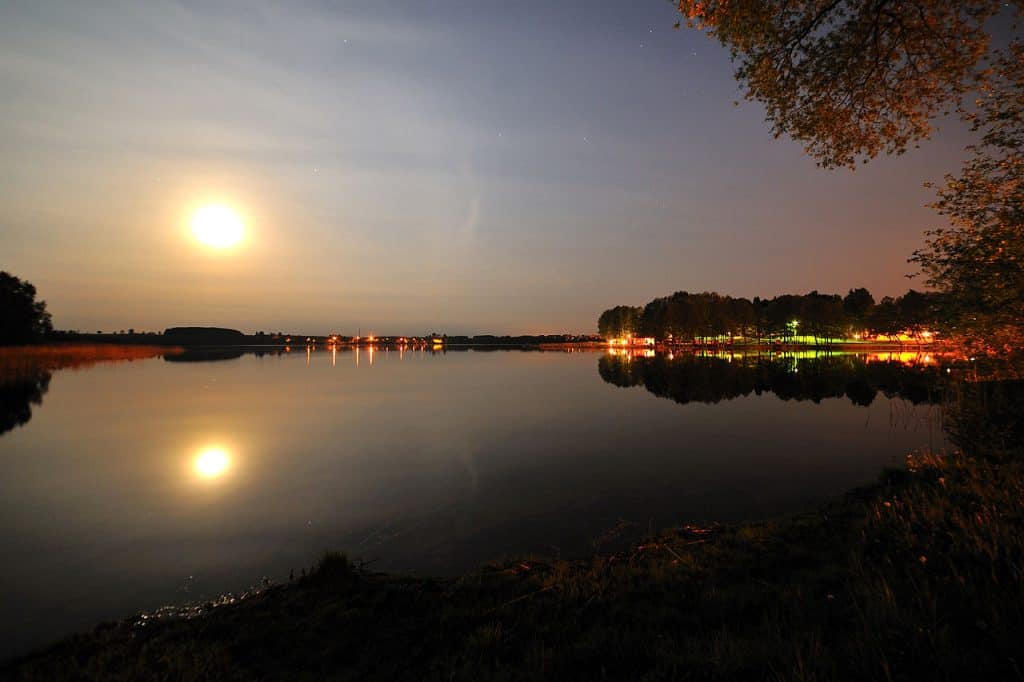 The coastline is well developed with a few small peninsulas and bays. The bottom is muddy and varied, with many depths. In the south-eastern part of the reservoir there is a flat, wooded island with an area of ​​about 0.3 hectares. The shores are mostly high, here and there steep. Around the banks there is a strip of rush vegetation from 5 to 60 meters wide. The reed and the club are dominant. The banks are high and steep in places. Overgrown with alder, birch and willow right next to the water. Basically, the lake is situated among the fields. Only the south-eastern end is covered with forest.
Probarskie Lake covers 207 hectares. The maximum depth is 31 meters and the average depth is 9 meters. The coastline is 9,470 meters. In the south, about 50 meters away, there is another lake – Zjadłe. On the other side of the road No. 16 is Juksty Lake. They are about 200 meters apart. There is one more lake in the area – Kuc. It is located 500 meters east of Probarskie Lake.
Tourists most often choose accommodation in Kosewo, Nowy Probark and Probark. The former is the greatest. There is a shop, church, school and library here. There is a hotel and several campsites on the northern shore of the lake. However, almost the entire perimeter of the lake is occupied by guesthouses and agritourism farms. Even though it is quite a famous lake, it is quiet and peaceful. This is the domain of individual tourism. Due to the crystal clear water, Probarskie Lake is suitable for diving. Lovers of this sport often come to the North Shore campsites. There are two public beaches on the shore: at the south end and in Kosewo opposite the library. However, they are not sufficiently equipped for visitors. They are rather for permanent residents. Tourists usually use private beaches and jetties in resorts where they rent accommodation.
According to the fishing classification, the lake belongs to the whitefish type. The lake is managed by Gospodarstwo Rybackie Mrągowo. The following fish can be found in the lake: pike, tench, roach, rudd, bream, whitefish, burbot, eel and perch. The dominant fish species are a lot of pike and a lot of tench, medal specimens may happen to the patient. There is also a lot of roach, rudd abundantly, and they are really beautiful specimens. You have to look for a pike in the northern part of the lake.