Lake Wągiel is situated south of Mrągowo. The distance from Piecki to Mrągowo is 15 kilometers. Access is provided by the national road No. 59, which will connect with the S16 expressway in Mrągowo. It is currently being planned. Piecki is the seat of the commune and there is a bus stop, health center, pharmacy, police station, post office and restaurants.
The lake occupies a glacial gutter with a meridional course. Two parts can be distinguished: the northern, narrow and long, and the southern, wide, with an extensive coastline with three large peninsulas, three bays and one island. Lake Wągiel is divided by a narrow isthmus from the neighboring smaller reservoir called Mały Wągiel Lake. The average depth is 4.2 meters and the maximum depth is 13.3 meters. The water surface area is 180 hectares.
The Mrągowo Lake District is full of interesting lakes, but Lake Wągiel should be chosen by those who spend their holidays in houses or in a tent in holiday resorts. There are several of them here and they are located both in the vicinity of Piecki and on the opposite bank. There are fewer houses for rent or agritourism farms, because most of the lake's shoreline is forested. You can also look for accommodation in Piecki itself, but it can be a longer walk to the lake.
The centers have their own bathing areas, and people who do not spend the night can go to the Ostrów Pieckowski Peninsula to the village beach, which is located just in front of the holiday center. The beach has free parking, shade shelters, a large pier and a guarded bathing area. Most of the area is covered with sand, but there are also trees by the water. There is also a place for lovers of shade and full sun.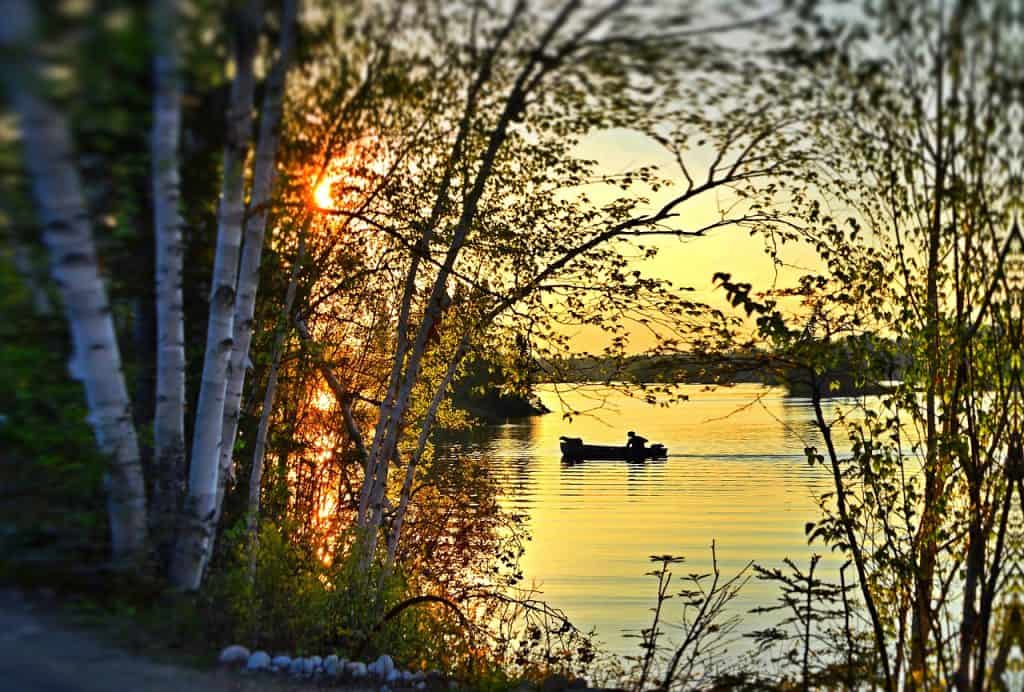 An interesting attraction is the educational path around the pond in Piecki. As part of the investment carried out in 2020, about 1,000 m of an earth path, 1,000 m of wooden footbridges and piers, 2 bird sheds, a fire place, benches and educational boards were constructed. The pond in Piecky has an area of ​​50 hectares. There are both natural islands on the reservoir, as well as one artificial – built as part of a project to protect the breeding sites of terns in the Warmian-Masurian Voivodeship. Despite its location in the background of industrial plants, this town has high natural values ​​- especially ornithological ones. There are terns: river terns, white-fronted terns, gulls, ducks (mallards, golden-necked grebes), grebes, and within the pond itself there are also corncrakes, reeds, and mute swans. This facility is also an important feeding base for the black stork, osprey and white-tailed eagle. Thanks to its location, the path is designed to make this place available to residents and tourists as a natural object, but also to fulfill a recreational function. Thanks to the investment in Piecki, a new, attractive place for recreation has been created.
The lake is leased by the Mrągowo Fisheries Farm. Fishing requires a permit to be bought, among others, in Piecki or Mrągowo. Fish that can be found in Lake Wągiel are bream, crucian carp, carp, tench, perch, roach, zander and eel. Unfortunately, there are no big fish and not many small ones.