Wandering, hiking trail, hiking … there are several names for long walking, journey without transport. For various reasons, hiking should be encouraged. Wanting to promote it, we find some interesting places for wanderers and look for the most fashionable name for it.
English hiking is very popular in the United States, as in other Anglo-Saxon countries. Hiking is simply walking, wandering. In Poland, we have a lot of hiking trails, i.e. (transferring it to today's language) routes where you can go hiking. However, it is not only about walking in the fresh air, but about really covering kilometers, walking. Hiking can be a great idea for a vacation, weekend – the usual and so-called long. Admiring nature, checking your fitness, beautiful landscapes, eco-friendly travel – all this is included in a traveling idea. So we are looking at interesting walking routes in Poland.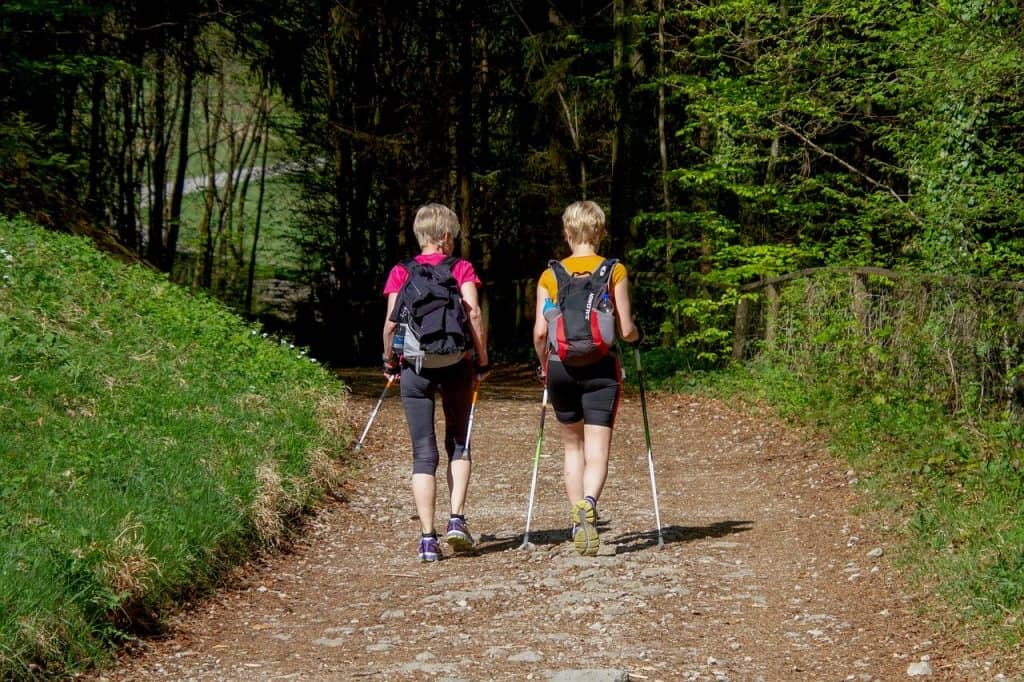 Hiking in the south of Poland
Mountains come to mind immediately. Which routes can be both demanding and delightful at the same time? And another quick association – Tatra Mountains. The route to the Mięguszewicka Przełęcz pod Chłopkiem (Czarny Staw – Bańdziocha – Kazalnica – Mięguszewicka Przełęcz), the approach of Dolina Pięciu Stawów – Kozia Przełęcz, to Giewont, Rysy, and Orla Perć. The Kuźnice-Zawrat-Morskie Oko trail is considered by many to be one of the most difficult in Poland.
The Stone Mountains and the Suchy Mountains range among them also offer interesting areas for hiking. The approach to their highest peak, Waligóra (936 m a.s.l.), contrary to appearances, is not the simplest. Basalt slopes, often covered with ice, make climbing difficult.
The wild areas of the Bialskie Mountains and the Śnieżnik Massif are a very interesting trail for those willing to go hiking in the mountains. The Schronisko Na Śnieżnik – Cyborg hut route is over 20 km long, but it can be a challenge.
Hiking in the north of Poland
Hiking by the sea? Of course! One of the eleven European walking routes runs through Poland, the so-called European long distance walking route E9. It stretches for 706 kilometers, having in its route the most famous coastal towns, from Świnoujście and Międzyzdroje, through Kołobrzeg and Ustronie Morskie, to Władysławowo and Gdańsk. It is difficult to imagine passing this route in full, but its fragments can be overcome during a coastal vacation.
Unforgettable views are guaranteed by the choice of the Szymbarskie Hills Trail, which can also be attractive for cyclists. The entire route is 122 kilometers. Landscapes of the Kashubian Switzerland should satisfy all those seeking contact with nature. Around Kniewo Lake is considered its most beautiful area.
You can walk in any area. Deciding on greater effort and longer distance, we can safely say that we are hiking :). In every Polish region there will be beautiful surroundings that are worth visiting. For example, the Suwałki region or the Lubuskie Voivodeship have wonderful areas, and are famous primarily for waterways. Our brief review indicates some, in our editorial opinion, of the most interesting areas for hikers. However, we encourage you to comment and write reading tips about your favorite hiking trails.