Zwierzyniec was established in 1593 in the so-called Szczebrzeska estate, incorporated into the Zamość estate by its founder Chancellor Jan Zamoyski. At that time, the second hunting game in Poland was created here, fenced with a 30-kilometer fence, and a magnificent larch manor house was built. It gave the beginning and name of the place.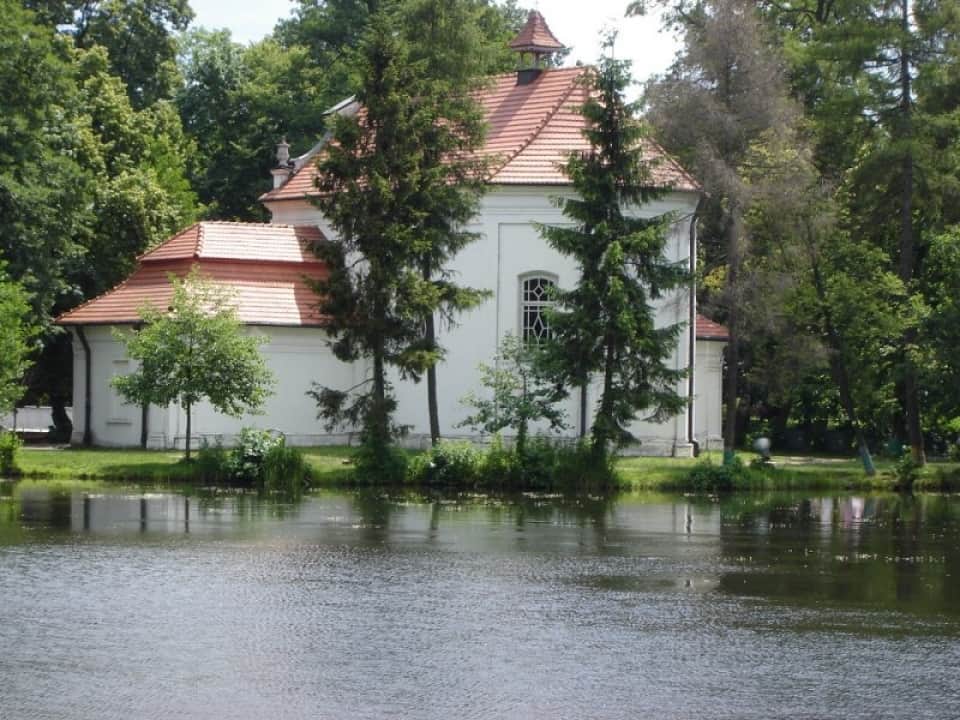 In the 16th century, Duchess Gryzelda Wiśniowiecka and Maria Kazimiera d'Arquien, later Queen Marysieńka Sobieska, submitted the idea of ​​building a hunting palace. In the 17th century, there was already a brewery, winery and tavern here. The village expanded at the turn of the eighteenth and nineteenth centuries, when on the initiative of the entailer Andrzej Zamoyski and his sons, an industry – sawmill, factory of agricultural machinery, gisenia and carpentry – was established in Zwierzyniec. In 1806, a new brewery began production. Stanisław Staszic stayed here at that time. In the early nineteenth century, Stanisław Zamoyski moved the headquarters of the ordination to Zwierzyniec, and opened new plants – a printing plant and a cotton wool factory. During the January Uprising, an insurgent unit operated under the command of Henryk Gramowski, forester, consisting of Ordynat forest service, officials, craftsmen and peasants. During the occupation, the Germans organized a camp for French prisoners of war in the village, and then a camp for the inhabitants of the displaced and pacified towns of Zamojszczyzna. Currently, the headquarters of the Roztoczański National Park is located in Zwierzyniec. In 1990 Zwierzyniec received city rights.
Sights of Zwierzyniec:
affiliate church St. John of Nepomuk erected in 1741–1747 according to the design of Columbani, brick with a mansard roof and interior furnishings, located on an island with access via a bridge. The church was initially used as a chapel, later enlarged by side wings. The special historic values ​​of the church are determined by late Baroque architecture and the 18th century polychrome by Łukasz Smuglewicz. On the neighboring island a stone, a monument to the beloved dog Marysieńka.
A brewery, brick from 1806, the main building was founded on a horseshoe plan with an asymmetrical malt dryer building, with a chimney. A three-storey building, rusticated, plastered, covered with a gable roof with sheet metal covering. Window openings finished in a semi-circular shape, on the top floor with bands. Inside, there are brewhouse, malt dryer, fermentation, malting, warehouses and associated equipment. Behind the main building – boiler room, workshop and accompanying buildings.
a complex of buildings of the ordination board, classicist, built after 1820.
The article comes from the portal: http://www.turystyka-pojezierze.pl/