Sumowo Bakałarzewskie Lake is located in the Suwałki Lake District near the village of Bakałarzewo. The Rospuda River flows through the lake, along one of the most popular canoeing routes in Poland.
The best way to get to the lake is by provincial road No. 653, which connects Olecko and Suwałki. In the area, the Via Baltica expressway is under construction, which will connect the border crossing from Poland and Lithuania in Budzisko with central Poland.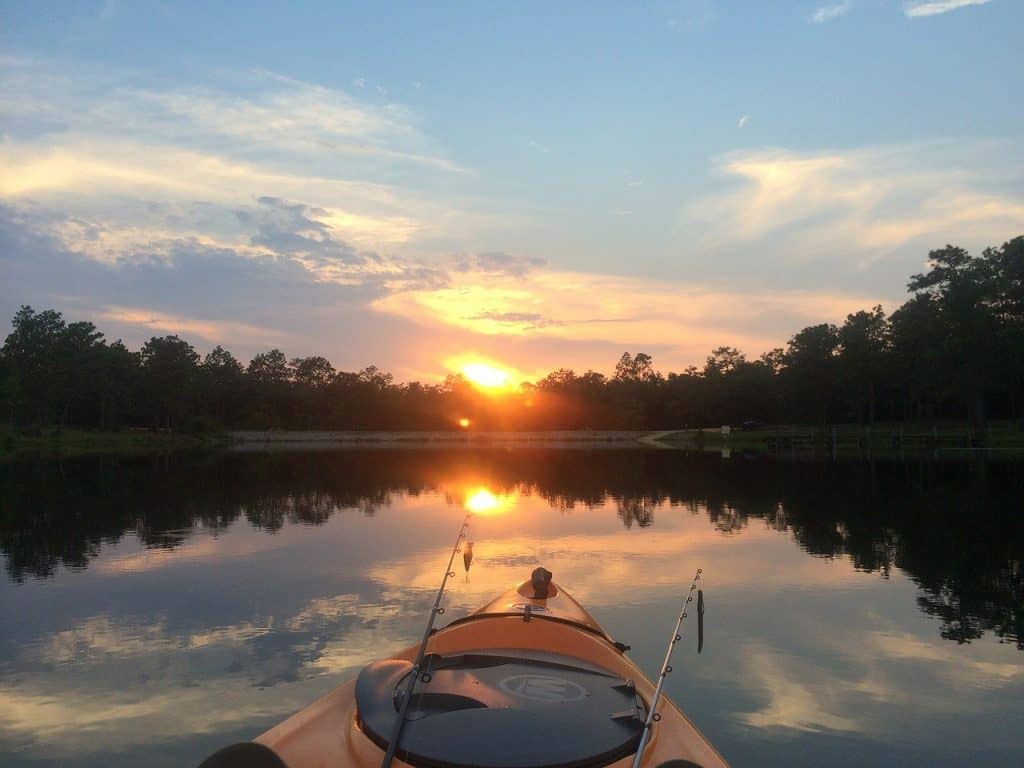 The lake is quite small but long. This is typical of lakes that occupy a glacial gutter. It has 110 hectares of land. The maximum depth is 16 meters. The lake is a maximum of 500 meters wide, but as much as 3800 meters long. Most of the lake is surrounded by fields and farm buildings. In the southern part there are small woods, but basically the reservoir is in the countryside.
The Rospuda canoe trail begins in Matłak on Lake Garbas. However, Sumowo Lake can also be the starting point for the trip. The distance from Matłak to Bakałarzewo is only 3 kilometers, and in front of the bridge on the provincial road No. 653 there is a pond and an old mill. The place is charming, but the dam at the mill means a portage, so if the canoeists do not have the strength or the ability to lift the boat at a distance of about 50 meters, they can start their adventure on the city beach in Bakałarzewo. This beach is about 300 meters off the main road on the north shore. A narrow asphalt road leads here. The beach is nicely developed by the municipality. There is a shelter, benches, a fireplace and a parking lot, but unfortunately only for four cars. The road then leads to a larger group of holiday homes and fields. Apart from the communal one, there is one more belonging to the Forte center. Access is not restricted, although there is a sign stating that this is private property.
Sumowo Bakałarzewskie Lake can be classified as a bream type. The fish that can be found here are: bream, roach, tench. Predatory fish are abundant here in pike, perch and eel. A few years ago, the lake was additionally stocked with fish and there is also a catfish, which gives the lake its name. Anglers are especially recommended to the northern part of the lake, where fish gather in large numbers at the tributary of the Rospuda River. The lake is looked after by PZW Fisheries Farm in Suwałki and a fishing permit is required.
The lake is nice and calm. It is a good place for anglers and for those who want to rest in silence. The area is located far from larger cities, and there are few rural buildings. A moonless night can be really black.