Ślesińskie Lake is one of the most attractive water reservoirs in the Gniezno Lake District. It occupies a glacial gutter with a meridional course and an area of ​​152 hectares. The maximum length is 4.4 kilometers and the width does not exceed 600 meters. The deepest point from the bottom to the water surface is 26 meters. The Ślesiński Canal, which connects the Warta River with Gopło Lake, runs through the lake. Thanks to this, it enables the movement of barges with a capacity of 500 tons from Konin to Kruszwica. The main town on the lake is Ślesin. Convenient access to the city is provided by the national road No. 25, which connects Bydgoszcz with the A2 motorway near Konin.
Holidaymakers like this lake for its warm water. Usually Polish lakes have a water temperature in the summer between 20 and 22 degrees, but here it is even 6 degrees more. This is due to the fact that the lake is used in the cooling circuit of the Konin Power Plant and the Pątnów Power Plant. In summer, the lake is supplied with warm water pumped through the Discharge Channel from Lake Licheńskie. The canal ends with a spectacular estuary with a waterfall.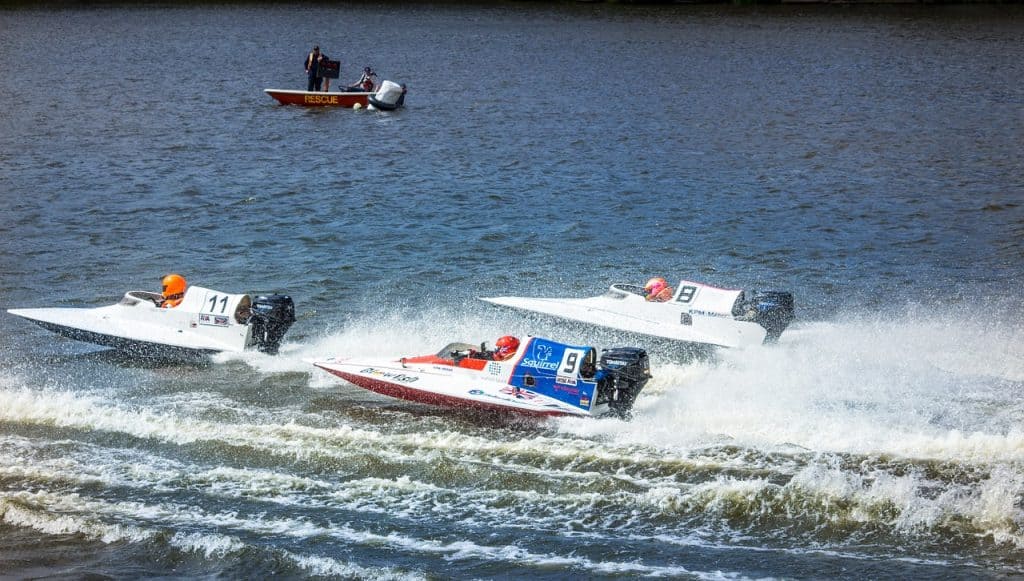 Ślesińskie Lake is a place associated with many events and competitions throughout the year. There are recreational centers on its shores. On the city beach, the inhabitants of the commune and the region have fun during the Days of Ślesin, regattas, rallies, concerts and festivals. A few years ago, at the southern shore of the lake, the City Park was renovated and a new Water Harbor was built. There is also public parking available. A canoeing trail runs through the lake, although you can also see yachts, motorboats or pedal boats and anglers fishing on the coastal piers. Ślesińskie Lake is a place of water skiing training and competitions. The PŁazik ski slalom is being installed on the lake in summer by members of the Student Tourist Club of Łódź. Since 2004, at the end of August, open wakeboard competitions have been held in the water area. It also hosted the 2001 and 2014 European Motorboat Championships and 2018 Motorboat World Championships.
As a result of heating the water in the lake, it began to overgrow. The problem was solved by importing Asian species of freshwater fish (grass carp, silver carp and silver carp), which by feeding on aquatic vegetation restored the biological balance of the lake. Currently, the dominant fish species are: roach, bream, carp, crucian carp, rudd, tench, grass carp, silver carp, zander and perch. The host of the lake is Gospodarstwo Rybackie Gosławice. Fishing permits for the waters of the Farm can be purchased at the secretary's office, at the company's headquarters and at the District Board of the Polish Angling Association.