Lake Zyzdrój Wielki is located in the northern part of Poland, in the Warmian-Masurian Voivodeship. This picturesque place is just a few kilometers from the national road number 58, which makes it easy for tourists to reach. There are numerous tourist towns nearby, making the lake easily accessible to everyone who wants to relax by the water.
Getting to the lake is very easy, whether you come by car, bike or bus. If you arrive by car, turn off the main national road towards the town where the lake is located. There are road markings that will allow you to reach your destination quickly and safely. For those who choose to bike, there are numerous cycling routes that lead to the lake area. For those who choose public transport, there are regular bus connections from nearby cities and towns.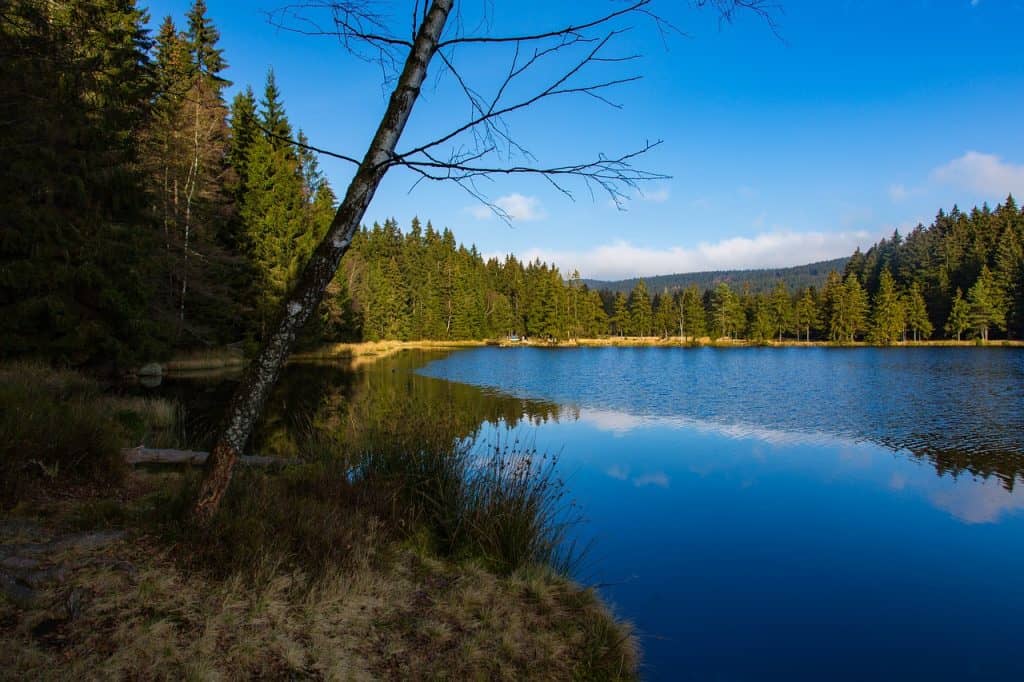 Lake Zyzdrój Wielki is easily accessible, and its location in Masuria in the Mrągowo Lake District, in beautiful surroundings, provides an unforgettable experience and allows you to relax in the fresh air. It is an ideal place for those who are looking for peace and rest, and at the same time want to actively spend time outdoors.
Lake Zyzdrój Wielki is a beautiful and picturesque place that offers many attractions for tourists. The area of the lake is about 210 hectares, which makes it one of the largest lakes in the region. The depth of the lake is about 15 meters, which allows you to take a bath and practice various water sports.
The shape of the lake is elliptical, and its shores are covered with green areas, which creates an extremely picturesque scenery. The water in the lake is clean and transparent, which is conducive to bathing and water sports. The water of the lake is also ideal for water sports such as swimming, windsurfing or kitesurfing. The lake is covered by the silence zone – combustion engines cannot be used.
The surroundings of the lake are equally beautiful, with numerous forests that create an extremely picturesque scenery. There are numerous towns near the lake, such as the village of Nowy Zyzdrój, which offer many tourist attractions, such as monuments, museums and open-air museums. The city is also known for its numerous restaurants and bars where you can eat tasty food and drink refreshing drinks.
Lake Zyzdrój Wielki is an ideal place for those who want to combine relaxation by the water with exploring the beauty of the surrounding landscapes and visiting interesting towns. This place offers not only clean water and beautiful surroundings, but also a number of attractions for tourists.
Lake Zyzdrój Wielki offers a wide range of tourist attractions for visitors. The bathing areas and beaches are perfectly suited for rest and relaxation, with plenty of sunbeds and umbrellas, and refreshments and refreshments. For those who want to spend time actively, the lake offers water equipment rentals, such as kayaks, boats and pedal boats.
Car parks are available at each of the bathing areas, providing a safe and convenient place to leave the car. In the vicinity of the lake there are also numerous eateries, offering a wide range of food and drinks, as well as shops and bazaars with regional products.
For those who want to stay longer, the lake offers a wide range of accommodation, including hotels, guesthouses, cottages and campsites. They are perfectly adapted to the needs of tourists, offering comfortable and cozy rooms and numerous amenities, such as free internet access or a swimming pool.
Lake Zyzdrój Wielki is also a popular place for fishing enthusiasts. In the lake you can catch various species of fish, such as carp, tench, pike, crucian carp and bream. Anglers can take advantage of numerous fishing equipment rentals, as well as the services of fishing guides who will help in catching fish and advise what methods and lures will work best.
There are many places for fishing in the vicinity of the lake, including specially marked places on the shore of the lake, on piers or in specially adapted boats. Anglers also have the opportunity to take advantage of numerous courses and trainings that will allow them to learn the secrets of fishing on Lake Zyzdrój Wielki.
Lake Zyzdrój Wielki is also a place where fishing competitions are organized, both for amateurs and professionals. This means that anglers can compete with other lovers of this sport, as well as meet new people and share their passions.
.