Lake Ostrowskie is located near the towns of Ostrowo and Przyjezierze. Both are large towns located to the south-west of the town of Strzelno. Currently, Ostrowo and Przyjezierze are tourist destinations. These villages serve as a great starting point for cycling trips. Being in Ostrów, it is also worth visiting several monuments in the Romanesque style. These monuments are located in nearby towns; Strzelnie and Mogilno.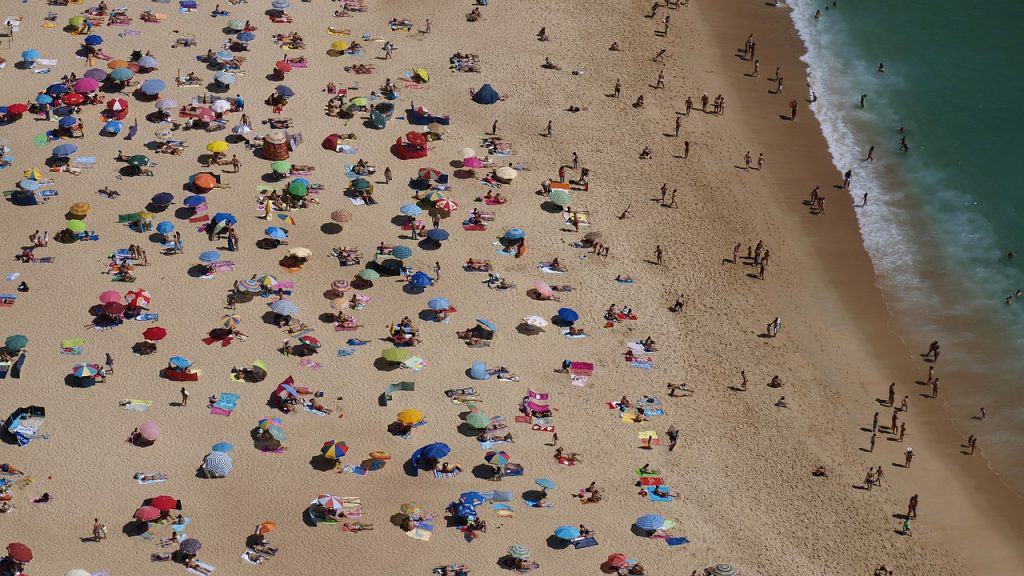 Description of Ostrowski Lake
Lake Ostrowskie is the fourth largest lake in the Kuyavian-Pomeranian Voivodeship. This lake is located in the Gniezno Lake District in a protected area. The lake is 379 ha, nearly 7 km long and its greatest depth is 35 m. Currently, the water surface has significantly decreased, because the shoreline has retreated by several meters. The main reason for this phenomenon is the opencast mining of lignite. It is worth mentioning that this lake is divided into two parts. On the western part, you can find a long, almost 7-kilometre-long, narrow gutter with a series of recesses. On the eastern part of this lake you can find an area that is more extensive, preserving a varied relief. It is worth mentioning that Przyjezierze is located on the western part of Lake Ostrowskie. In Przyjezierze you can see a large number of holiday resorts located on the beaches.
Tourist attractions near Ostrowski Lake
The biggest attraction located near the Ostrów Lake is Przyjezierze. Przyjezierze is a large beach located right on the shore of the lake. By the beach you can see thriving water equipment rentals. Using the services of such a rental, you can rent a pedal boat or a kayak. It is worth mentioning that during the season the area is guarded by WOPR. Another attraction worth attention will definitely be the water skiing club. There are also many eateries in Przyjezierze. There are also amusement arcades, kiosks with various articles and grocery stores in this area. It is worth remembering that during the season there is also an amusement park in Przyjezierze. For people who like cycling, there will also be something. The area is connected to a bicycle trail that goes around the lake.
Fishing opportunities near Ostrowski Lake
Ostrowskie Lake is famous for its good fish stock. While fishing on this lake you can most often catch rudd, bleak, carp or roach. There are also catfish in this body of water. The lake is full of large fish. An example here is carp fishing, which in the area of this water reservoir can reach even over 10 kg. When fishing for carp, a boilie can work well as a bait on this lake. Fans of float fishing are strongly recommended to use canned corn. In the case of predatory fish, specimens can be caught up to several meters from the shoreline. It is worth remembering that in order to catch a predatory fish, it is good to go to the western part of this lake. A good place for fishing can be a jetty, which is located on the main beach.