Lake Czos is located in the Mrągowo Lake District, in the Warmian-Masurian Voivodeship, in the Mrągowo commune. Access to the lake is possible via national road No. 16 or local roads.
The lake has an area of approximately 279 hectares and is on average 43 meters deep. The lake has two large branches and a meridian shape. The water purity is good thanks to regular lake cleaning activities. The lake's surroundings are picturesque, with numerous forests and meadows. Near the lake there are towns such as Mrągowo and Kosewo.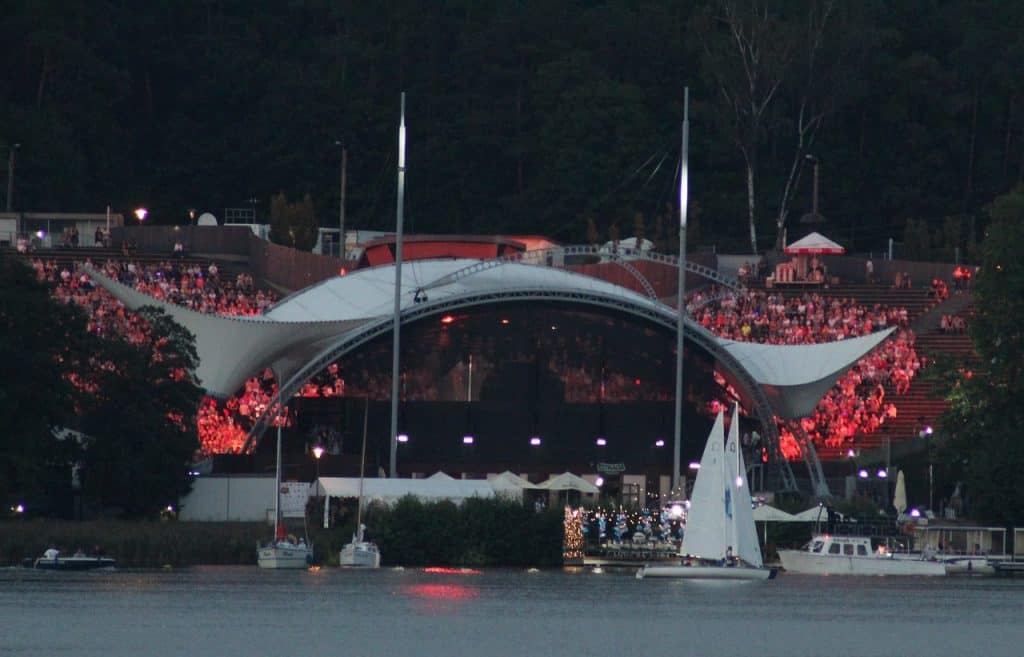 The tourist offer of Lake Czos includes bathing areas, beaches, parking lots, gastronomy and accommodation. There are campsites near the lake where you can pitch a tent or use a space for a caravan.
Lake Czos is also popular among anglers who can catch various species of fish here, such as pike, carp, tench, grass carp, and zander.
The lake is a great place to relax and enjoy the outdoors. The lake area offers many recreational opportunities, such as walking and cycling routes, as well as numerous tourist attractions, such as museums, castles and open-air museums. In Mrągowo there is a museum devoted to the history of the city and an open-air museum devoted to the history of folk culture, which are worth visiting. There are many restaurants around Lake Czos offering local cuisine and various types of accommodation.
Lake Czos is also a perfect place for water sports enthusiasts, such as swimming, kayaking and windsurfing. For those who want to actively spend time outdoors, the lake offers numerous walking and cycling routes around the lake. It is also worth mentioning that the location of Lake Czos in the Mrągowo Lake District is ideal for nature lovers, and rare species of plants and animals grow around the lake.
One of the interesting facts about Lake Czos is that it is part of the network of kayaking trails in the Mrągowo Lake District. This trail is popular among kayaking enthusiasts and offers beautiful views and the opportunity to meet various species of birds and animals.
Another interesting fact is that there are numerous bicycle paths around the lake. One of the most popular is the Mrągowo – Kosewo bicycle path, which runs along Lake Czos, offering beautiful views and the opportunity to admire nature.
Lake Czos is also known for numerous events and events that take place in its area. In Mrągowo, near the lake, an annual Borderland Culture Festival or a country picnic is organized, which attracts crowds of tourists from all over Poland. This festival is an opportunity to learn about the culture and traditions of the region and to taste local dishes and drinks.
Another important event is the sailors' rally, which takes place every year on Lake Czos. This event attracts sailing enthusiasts from all over Poland and allows them to compete on the lake, as well as exchange experiences and meet new people.
Lake is also popular among water sports enthusiasts, such as swimming, kayaking and windsurfing. There are numerous water equipment rental points around the lake, where you can rent a kayak, a boat or windsurfing boards.
In short, Lake Czos offers many opportunities for recreation and relaxation for the whole family. It is an ideal place for a trip with family or friends, offering beautiful landscapes, numerous tourist attractions and opportunities to spend time actively outdoors.