The Bialystok county is the largest poviat of the Podlasie province. In its area is the largest city of Podlasie – Białystok. The county offers tourists mainly attractions for active holidays, or for agritourism. Guests from other provinces choose the Bialystok county as a destination for their holidays, usually to visit the Narew National Park – one of the youngest in Poland. The backwaters of the Narew River located in its area are called the Polish amazonia and form a multi-channel network of watercourses, unique not only in Europe but also in the world. In the eastern part of the Bialystok county, tourists can visit Lake Siemianówka, one of the largest artificial reservoirs in the country, which has become home to many rare bird species and is the destination of visits by ornithologists and ornithophans from around the world.
The north-eastern part of the poviat consists of the Knyszyńska Primeval Forest, including the Knyszyńska Primeval Forest Landscape Park, which, although not preserved in its original condition as the Białowieża Primeval Forest, has undergone only minor transformations, contains many tourist, natural and landscape attractions and is home to many species wild animals. In addition, holidays spent in the Bialystok county can be combined with visiting the old towns of Podlasie with a rich history, such as Tykocin, Choroszcz, Wasilków, Supraśl, Gródek, Michałowo, Zabłudów or one of the oldest cities in Poland, and thus in Podlasie – Suraż.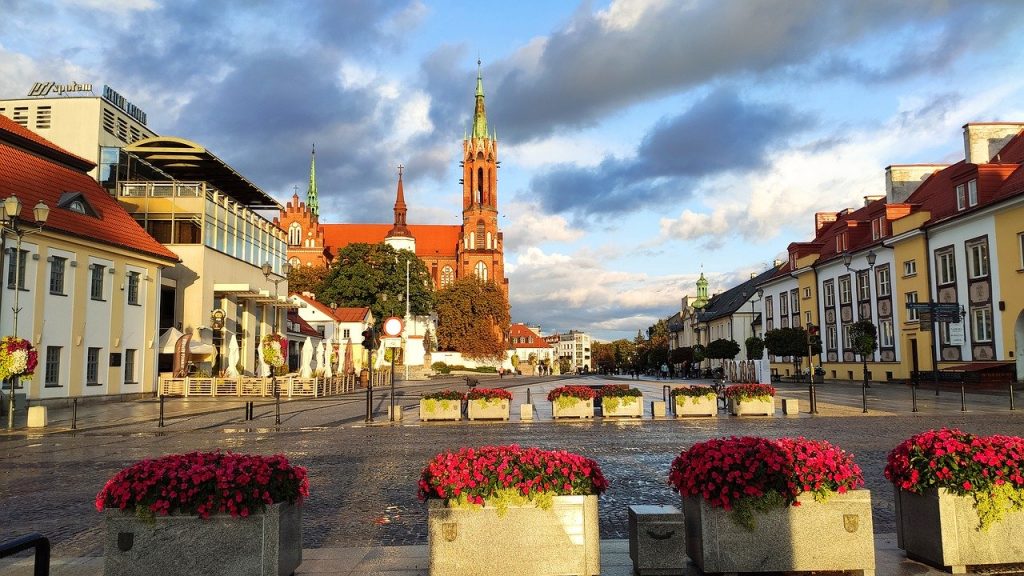 Bialystok – the capital of Podlasie
The city of Bialystok is a very interesting, although so far underestimated by tourists. It is the capital of the Podlasie Voivodeship, the largest city of Podlachia located in its northern part. Although it is not suitable for a 2-week holiday on the water (it only offers the nearby Supraśl River and ponds on Dojlidy), it is an excellent destination for sightseeing trips. It is the largest Polish city founded in the Baroque era with spatial buildings characteristic of that era.
The most important monuments of Bialystok
In the very center of the city there is a splendid Branicki Palace surrounded by parks and alleys. Nearby are the Kościuszko Market Square and Lipowa Street, where the oldest town houses, the Renaissance church and its neo-Gothic, monumental extension, which is a reminder of the fact that Bialystok was outsmarted by Tsarist partitioners, there is also a town hall, which never served as the town hall . In addition, tourists are waiting for the church dedicated to Saint Roch, one of the first modernist churches in Europe, climate street Warszawska, as well as old Jewish factories and factory palaces. Białystok is also the Polish capital of BMX, and the railway lines and national roads crossing in it facilitate access from all over the country.