Kozłówka is a village in the northern part of the Lublin Province in the commune of Kamionka (Lubartowski poviat), 9 km west of Lubartów. There is a Zamoyski palace and park complex (currently a museum) and a Kozłowiec landscape park. Formerly the Kozłówka commune existed. In the years 1975–1998 the town administratively belonged to the then Lublin Province.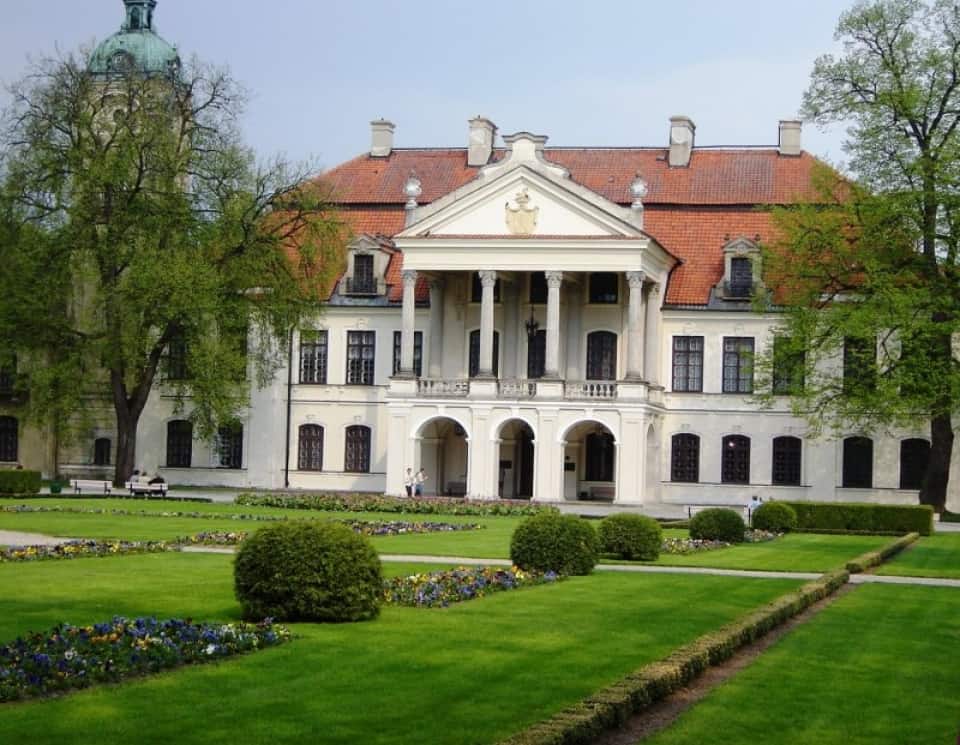 The Zamoyski Museum in Kozłówka
The museum was created from the Zamoyski residence by a decision of the Ministry of Culture and Art of the Polish National Liberation Committee on November 4, 1944 under the name of the National Museum, then it was called the State Museum Center. In the years 1955–1976 it operated as the Central Museum Storehouse of the Ministry of Culture and Art. In 1976, it was again made available to the public as the Museum-Palace in Kozłówka; and since 1992 it has been called the Zamoyski Museum in Kozłówka.
Palace interiors from the turn of the century. The beginnings of the palace and park complex in Kozłówka date back to the first half of the 18th century. The then owners of Tekla née Pepłowski and Michał Bieliński built a palace, a southern outbuilding, two guardhouses and a stable and carriage house. At the time of Konstanty Zamoyski, the first head of Kozlowiec, at the turn of the 19th and 20th centuries the palace and park complex in Kozłówka was extended and rebuilt. A northern outbuilding, a chapel and theatrical building were added at that time.
During the reconstruction in the years 1898–1911, the interior of the palace received a new decor: neo-rococo and neo-referential plafonds, marble fireplaces, Meissen stoves, decorative oak parquet floors. The rooms were decorated in the style of the Second Empire. The walls were hung with paintings and mirrors in rich gilded frames, the windows were covered with curtains and lambrequins made of silk damask or embroidered velvet. The interiors were filled with high-class furniture from baroque to neostyle characteristic for the second half of the 19th century. The palace interiors have retained their character, architectural layout, decor and authentic furnishings from the time of Konstanty Zamoyski.
The article comes from the portal: http://www.turystyka-pojezierze.pl/