The small Szymbark in the Pomeranian Voivodeship is located in the heart of the Kashubian Landscape Park. Located here, available to tourists throughout the year, the Center for Education and Promotion of the Region was established to promote the history, language and culture of Kashubia. In winter, thanks to the close proximity of the Koszałkowo-Wieżyca ski resort, Szymbark turns into a winter sports center.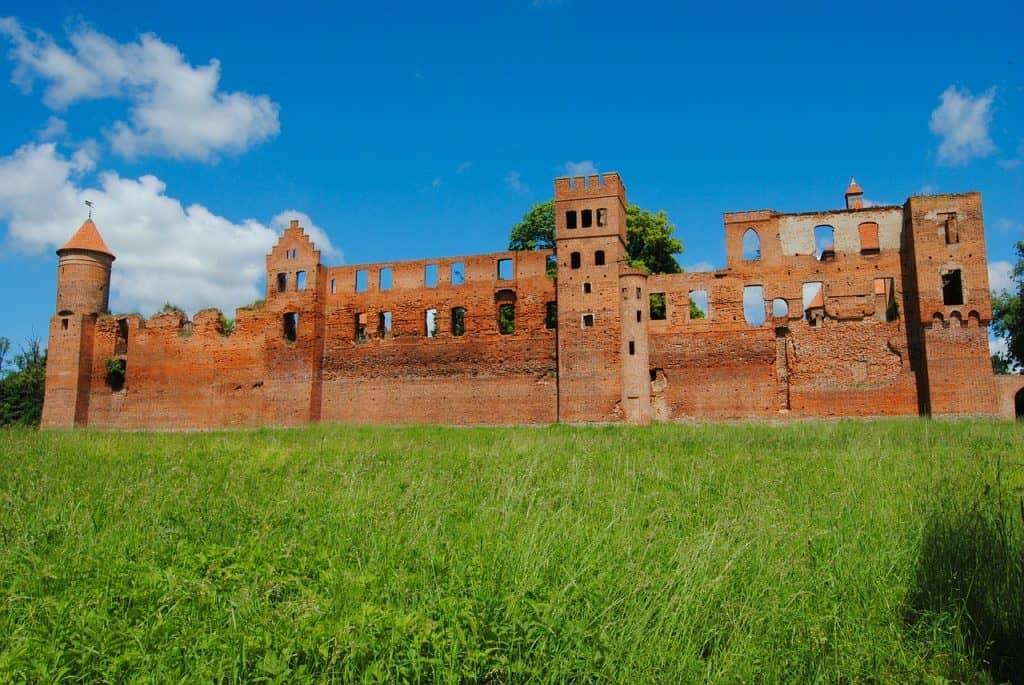 What in Szymbark "stands on his head"!
Tourist attractions are concentrated mainly in the Center of Education and Regional Promotion in Szymbark. These include entered in the Guinness Book of Records: a 6-meter piano and the longest board in the Carpentry Museum, replicas of Kashubian wooden architecture, e.g. a wooden house turned upside down, a replica of the Secret Military Organization of the Pomeranian Griffin with an accompanying exhibition dedicated to Pomeranian and Kashubian activists resistance during World War II, whether the House of Siberia or the famous monument of the legendary bear Wojtek. In the "Kaszubska Korona" brewery, guests can learn about this regional specialty in addition to learning the secrets of the beer production procedure.
At the Active Recreation Center Koszałkowo-Wieżyca, tourists can go skiing in the winter season. Wieżyca is the highest hill in Pomerania, and between its two peaks there is an observation tower, from where you can admire the panorama of the so-called Of Kashubian Switzerland. In the ski resort there are: two slopes with ski lifts, including beginner lifts – "baby-lift", five downhill runs with a "donkey meadow" for novices, two tracks for snowtubing and a snow carousel for children. There is a ski school and a ski equipment rental at the skiers' disposal, and medical rescuers watch over the slope. The resort has a wide range of accommodation and catering.
A unique attraction is also the castle in Szymbark. Construction began in the fourteenth century. The castle was rebuilt several times and changed its owner. Unfortunately, in 1945 it was burned by Red Army soldiers and was not rebuilt. From 2018, it has a new owner who is planning a renovation.