A waterfowl refuge, the largest national park in Poland, the largest elk habitat in Poland, a charming canoeing trip, extensive wetlands and backwaters, floating cows – with so many things the Biebrza National Park associates with an average Pole. In fact, it is difficult today to find someone who does not know what it is and how it is characterized.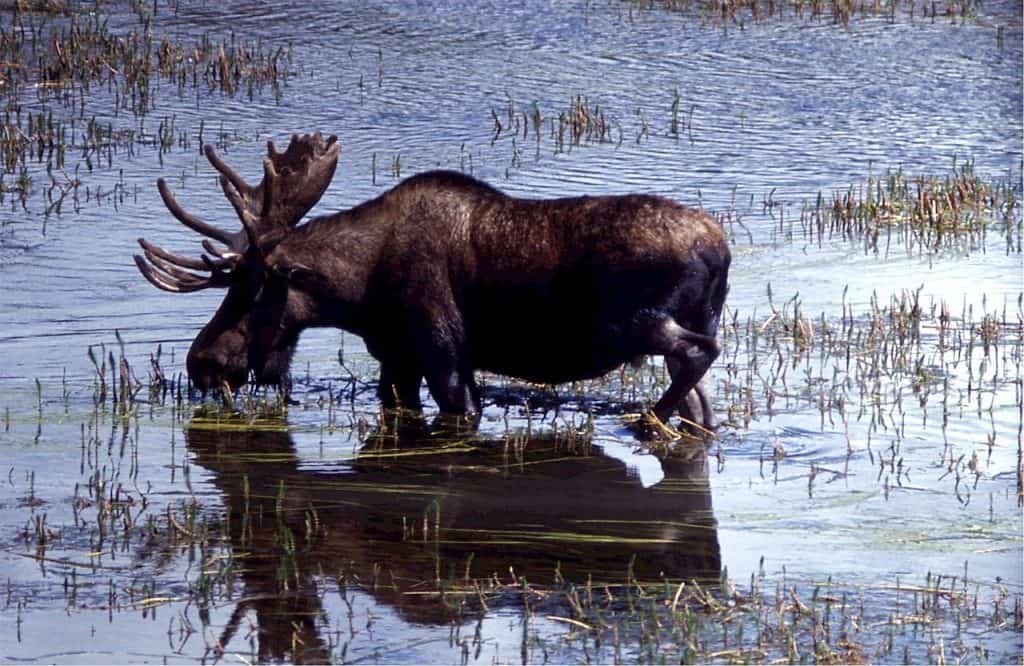 The Biebrza National Park was created in 1993 to protect the unique ecosystem that was and is the Biebrza Valley. Within the park is almost the entire river, almost from its sources to the mouth of the Narew. The protection of the Biebrza valley goes back to the interwar years, when two reserves were created in its area: Grzędy and Czerwone Bagno. To date, these areas are one of the most attractive in the Biebrza National Park.
The park's unique nature lies in the structure of the ecosystem it contains. Extensive wetlands and peat bogs promote the development of vegetation characteristic only of wetlands. Due to the constant drainage of swampy areas by humans, this type of vegetation includes many endangered or even relict species. Low birch, Lapland willow, rare orchid or juniper fork are only a few examples. The kingdom of (these larger) animals in the Biebrza National Park is mainly represented by birds (battalions, cranes, mud owls and many others), whose fate depends, however, on the constant human interference. If not for the haymaking every year, the Biebrza Valley would gradually overgrow, thus becoming an increasingly smaller habitat for water birds. The mammalian environment is represented here primarily by the moose, which only in the Biebrza Valley managed to survive World War II.
From a tourist point of view, the Biebrza National Park is a real gem. It is an extremely popular canoeing trail, the surrounding roads and paths are suitable for hiking, horse riding and cycling, but also for the least strenuous – car. Tourists are attracted mainly by places such as the fortress in Osowiec, Goniądz, Czerwone Bagno, Uroczysko Grzędy, Bagno Ławki (where practically at any time of the day you can see elks from numerous observation towers), Góra Strękowa nad Narwią near Wizna (called Polish Thermopylae), the Canal Augustowski and the Biebrza estuary to Narew. When it comes to tourist service in the park, it looks very good. You can easily find equipment rentals, inns, diners, not to mention accommodation (agritourism accommodation dominates). The Biebrza National Park is therefore a great place to spend active holidays (even if we are going there for lazy holidays, we are unlikely to resist the temptation of walking or swimming on the river).
Biebrza National Park is, as you can see, an amazing place. Together with the Narew, Białowieża and Wigry parks as well as 3 landscape parks, it forms a vast nature refuge in the Podlasie Voivodeship.