Hrubieszów is the easternmost city of Poland, located in the middle of the Hrubieszów Basin (Volyn Upland).
Hrubieszów is located on the Huczwa, a tributary of the Bug, 5 kilometers from the border with Ukraine. The first mention of Hrubieszów dates back to 1254 as a settlement among forests with a hunting manor house. Hrubieszów obtained Magdeburg city rights in 1400 from Władysław Jagiełło. Hrubieszów was destroyed many times by Tatar invasions, Cossack wars and fires. In 1800, Hrubieszów bought Stanisław Staszic and in 1816 he founded a foundation here – the Hrubieszów Agricultural Society, which contributed to the rapid development of the city. It was the first pre-cooperative organization in Europe, operating until 1945.
In the first half of the 19th century, Staszic discovered in Hrubieszów a watchmaking student, Abraham Stern, took him to Warsaw and encouraged him to study mathematics. Stern was one of the first in the world to construct a four-function calculating machine, as well as a reaper, thresher and mower. Stern is also the great grandfather of the poet Antoni Słonimski. In 1847, Aleksander Głowacki, known as Bolesław Prus, was born in Hrubieszów.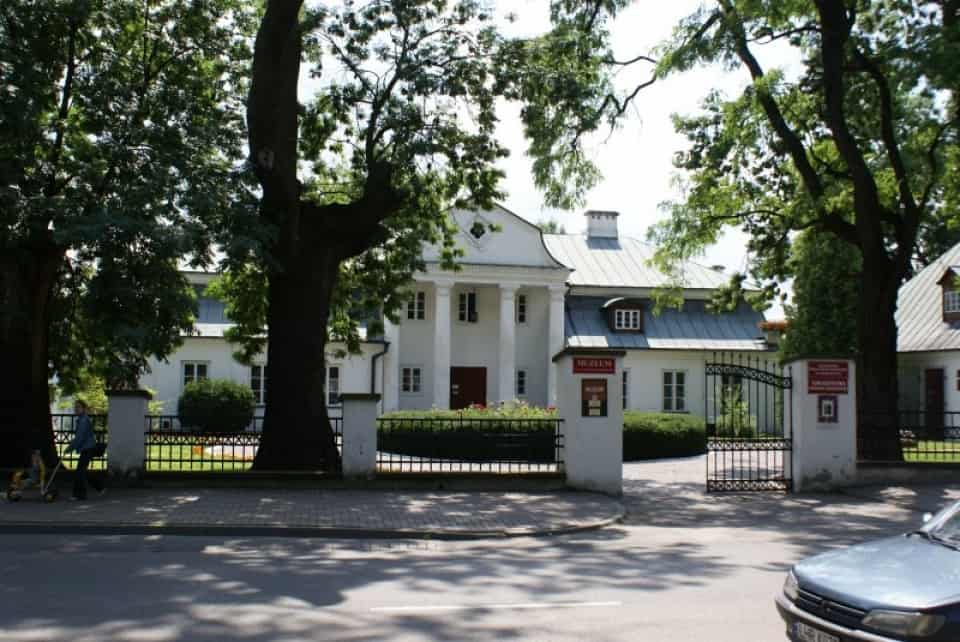 Sights of Hrubieszów that are worth seeing include:
church St. Nicholas erected in the years 1736-1766 from the foundation of Józef Kuropatnicki, Biecki castellan, and his wife Teresa née Kurdwanowski. Built in the Baroque style, the church is a small building with a three-nave layout and modest decor. The interior is mainly in the Rococo style. Next to it is the monastery. Dominican, built on the projection of the letter L around 1827, rebuilt for school purposes.
Greek Catholic church St. Nicholas built in 1795-1828 on the Skarpa nad Huczwa in the Baroque-Classicist style, according to the design by Losy de Losenau. Before 1875, it was turned into an Orthodox church. Today it is the church of St. Stanisław Kostka. Next to it is the belfry from 1780, rebuilt in 1888 into a chapel. The belfry was built in the Russian-Byzantine style, with onion-shaped domes from 1868, with a bell founded by Antoni Komorowski.
orthodox church of Ascension built in 1873 on the site of the parish church demolished in 1786. It is a typical religious building built in the Russian-Byzantine style. Built on a cross plan, with an octagonal tower, bell tower, semicircular presbytery and two side wings. It is crowned with thirteen typical bulbous domes.
the Du Chateau manor built in 1791 on the site of the castle in the Baroque-Classicist style. It is a one-story building, covered with a mansard roof. With a multi-story central part decorated with a four-column deep portico. Later, rectangular wings were built adjacent to the original manor house (right around 1860 and left in 1941). Currently, the building houses the headquarters of the Hrubieszów Regional Society and the Regional Museum.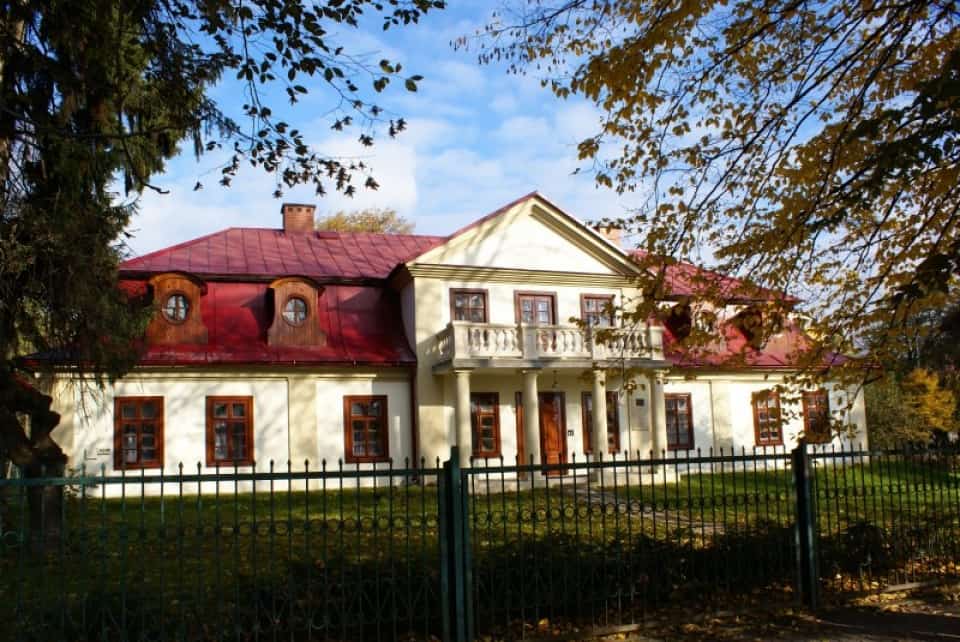 The article comes from the portal: http://www.turystyka-pojezierze.pl/